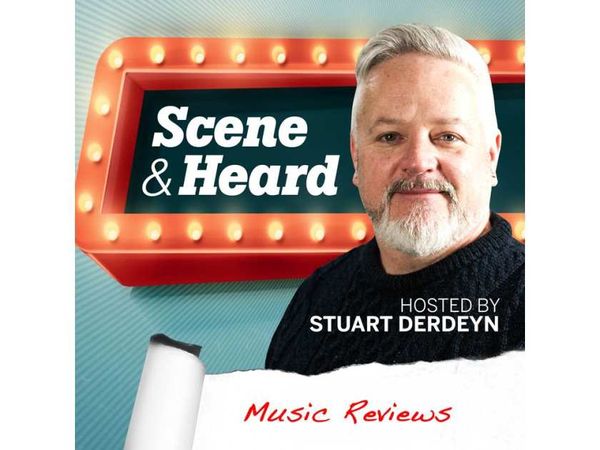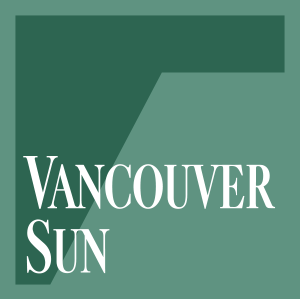 On his debut album, East Van mainstay Waldman showcases his considerable skills as a fingerpicker, as a singer, writer and arranger. This is clearly the product of someone with chops galore and the Vancouver-based musician has them put to use regularly in his work as a sound designer and composer for TV and film. The laidback grooves in songs such as Good Company or Raincity Blues don't hide the tasty interplay between the singer and the backup vocalists or the understated but oh-so-tasty wah-wah electric licks. Music like this hearkens back to the Southern California sound that birthed the likes of Jackson Browne, but his lyrical bent is a great deal more down to earth. Comfortable in country (Keep a Light On in the Dark, Lonesome City), almost Tulsa Sound shuffles (Another Lost Soul is a standout) or raw acoustic folk (Small Talk), Waldman has crafted a classy record. Big shout-out for the excellent harmonica work on the album by the late Commercial Drive fixture and WISE Hall host Monty. 
- Stuart Derdeyn, Vancouver Sun

Jesse Waldman (Mission Folk Music Festival 2019)
Whether he's banging out the blues on his 1959 Harmony Stratotone Jupiter or crooning an acoustic-folk tune, Jesse Waldman never sounds like he's doing anything other than baring his soul. The Ontario-born and East Van-based singer-songwriter seems like a man just a little out of step with his times, as if his very being is rooted in the Dust Bowl '30s or the Greenwich Village '60s. On "Another Lost Soul", Waldman sums it up neatly when he sings, "I've been a long-lost soul all my life/Got this old-time curse, man, I don't know why." Waldman hits the Mission Folk Music Festival with a pair of crack sidemen (drummer Marc L'Esperance and bassist Michael Rush) in tow, so he's likely to focus on his juke-joint-jumpin' side, which damn sure won't get any complaints from us.
- John Lucas, Mike Usinger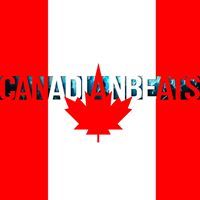 Vancouver singer-songwriter Jesse Waldman's debut album, Mansion Full of Ghosts, is tugging on heartstrings this Spring. With four years of labor stacked behind it, Mansion Full of Ghosts holds up a microscope to the importance of one's roots, one's family, and what one can accomplish when aspirations are chased. A veteran performer who has toured the western U.S, the U.K, and played at Canada's chief festivals—namely Vancouver's Folk and International Jazz Fests—Waldman channels all he holds dear into his 16-track album, each song irreversibly and unmistakably original. Featuring a blend of atmospheric acoustics, downy vocals, and gifted West Coast musicians as the instrumental backbone, Mansion Full of Ghosts lures listeners in immediately with its strong sense of setting in its opening track, "Hope in Shadows". In it, Waldman paints downtown Vancouver with a gritty realism, his lyrics leaning towards the evocative in a way that entirely immerses the audience in the story of a man who yearns to make it back into the "light" after living years in metaphorical darkness.The fifteenth track, "Rest of My Days", is where Waldman's deep-seated roots come out to play: coupled with a music video comprised of old home videos spanning generations of Waldman's family, Waldman spins a lullaby-esque tale of family, his Northern roots, and the beauty of both. Infused with a hopeful tinge, Mansion Full of Ghosts is a wholesome, masterfully written debut that will appeal to fans both old and new. Dates for Waldman's live shows have been posted on his website, and span across Vancouver until the tail-end of July—performances not to be missed, especially with these new tracks hitting the stage.
- Emma Sloan, Canadian Beats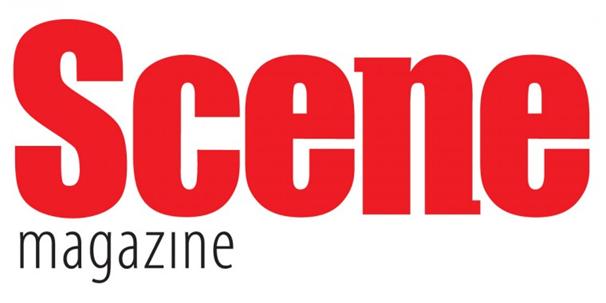 Jesse Waldman Mansion Full Of Ghosts Vancouver-based guitarist/singer Jesse Waldman's new album Mansion Full Of Ghosts serves as a fitting and well-stocked display of the many musical talents he possesses. Vocally his style most closely resembles Paul Simon both in tone quality and phrasing. The similarities end there when his guitar speaks for him. There's plenty of moody finger-picked blues and despite his insistence on not overdoing the attack, volume or drama in his playing he manages to do a fi ne job of creating a mood of both foreboding and down and out blues feeling in a completely natural way. His songwriting on this album easily matches the quality of his singing and playing as he sets out scenarios dealing with painful memories and willing acceptance of life's trials and tribulations.
– Rod Nicholson, Scene Magazine

Here is the first solo effort from East Vancouver's Jesse Waldman. Warm, simple and sparse, Mansion Full Of Ghosts is like a warm hug on a cold, rainy evening. Unlike most of the albums featured in today's column, Ghosts isn't a blues record.  It's a generous helping of finger-pickin' acoustic folk songs- sometimes with a band, sometimes not.  Jesse's thoughtful lyrics and gentle melodies are a very agreeable counterpoint to an increasingly cacophonous world, a series of intimate conversations that feel like they're imbued with some sort of healing power.
Mansion Full Of Ghosts is a meditative listen- the booklet includes lyrics for each track, and the inner sleeve lists the musicians involved in each song.  Dedicated to Joan and Sol Waldman (Parents? Grandparents?), this disc is like a massage for the soul.
- John Kereiff, The Rock Doctor

Inspired, dark depictions of contemporary Vancouver underscore his defiant debut disc.
Jesse Waldman has released his masterful Mansion Full of Ghosts. Time will tell if this long-awaited debut album is truly the brilliant achievement it appears to be at first glance and a few initial cursory tours.
Count the decades in the making of Mansion Full of Ghosts, including four years in painstaking recording and production. The 16 tracks stand on their own—individual rooms, artfully designed and built, wave-like walls of sound, with no superfluous musical notes or words. But the work really stands out as a seamless, timeless collection and a meticulous concept album.
"It took as long as it takes to earn a university degree, and probably cost more," reports Jesse Waldman with a short laugh. "I started with 20 songs and wrote at least 15 more during the process, which accounts for some of the time."
From a journeyman's lovingly created, solid, eclectic musical foundation, haunted dream-like characters and stories emerge and are linked with a jeweller's eye for gems and settings: a "country mouse" who doesn't care for big-city Small Talk in the "smiley plastic face" rat race of "shiny people and phony deadbeats" parades alongside a Ballerina from the East Coast.
Perhaps the most fully realized resident ghost is Lorraine. A dime-less high-school dropout from Mississauga who decides, "I'm goin' it alone". She "changed her clothes in a phone booth and rolled a smoke for the road. Her grubby hands were shaking / As the honest world was waking she flagged down trucks in high heels." She ends up on a poster at a drop-in centre, disappeared without a trace with no helpful leads, a cold case indeed.
As always, the artist's own story is an essential element. A cherished cassette of his grandmother singing a Yiddish folk song, and a guitar abandoned in the basement of his family home, helped fuel Waldman's teenaged flight from the suburban sprawl of Thornhill, ON, to Toronto bar gigs. There he paid his dues, underage. In a succession of groups, including the grunge band Zygote (also Web, The Beefy Treats, and Phatty Phatty), Jesse stoked his own personal fire and began to perfect his impressive chops and accompaniment skills in finger-style, folk, country, blues, and pop genres.
"Every band needs a writer, and I became that guy, almost by default," Waldman recalls of early days of a life-long obsession. Fine-tuned musical and other techniques and skills enabled the emergence of a very fine songwriter.
His website (jessewaldmanmusic.com/media) features four videos. The Rest of My Days he produced to launch the album, with raw archival family footage, charmingly illustrating a credo and promise, revealed in the album. The other three earlier examples demonstrate his laid-back, comfortable virtuosity on electric, acoustic, and resophonic guitar.
A cross-country adventure to the West Coast is pivotal and transformative in Waldman's life, times, and recording debut. He's been described as an "atmospheric folkie" and some new fans—outside his base in Toronto, Vancouver, and various stops in between—may wonder at his fully formed arrival.
He touched down and has stayed for 25 years in Vancouver's Downtown Eastside, the poorest postal code in Canada, inside the bloated underbelly of the nation's most expensive city, finding a welcome home in the scene along Commercial Drive. He is—and this is a compliment and high praise—a fixture on the Drive, as well as a highly accomplished veteran touring act.
"More than half of the people that my girl-friend and I know are living under the constant threat of renoviction and skyrocketing housing costs, holding on for dear life, by their fingernails," Waldman reports, and includes ongoing closures and foreclosures of music venues he counts out until he ticks off both hands.
As beautiful Vancouver dreams devolve into a dystopian, hollowed-out nightmare for most people, pigeons are literally raising their young in nests of used needles and ambulances scream past empty storefronts and multimillion-dollar tear downs.
Jesse Waldman captures and thrives in the stark contrast. First sensing the growing need for rehearsal space, then recording space, he co-founded Redlight Sound Studios, where months of rehearsals and pre-production took place. He also studied the recording arts and sound design, and now is in demand, with a client roster that includes the CBC, Telus, The Knowledge Network, Bravo, and those he turns away.
He's assembled an all-star cast of other "fixtures," including angelic backup by Megan Alford and more voices, the tasteful piano of Tom Heukendorff, 21st-century pedal steel of Tom Hammel, and the harmonica of the legendary Monte, who passed away but lives on as one of many repeated musical and lyrical motifs.
Most notable is Marc L'Esperance (Ray Condo, Nomeansno, Petunia and the Vipers, Linda McCrae of Spirit of the West) whose diverse skills, longtime friendship, and musical partnership result in a well-deserved credit as co-producer.
Mansion Full of Ghosts excels at portraying post-modern Vancouver, equalling any art form, or artist, including the ubiquitous postcards and gritty, more realistic photography. Shopping carts roll down alleyways as skyrocketing numbers of homeless sleep in too many boarded doorways, with pleas for help on scraps of cardboard, near bank machines. Legendary beaches with flyin' kites distract from a dangerous undertow of "barbed-wire streets / And all them lyin' servants / In their parliamentary seats".
Jessie Waldman's Mansion Full of Ghosts is audio alchemy. Gold is transmuted into various forms—Klondike, fool's, in occasional skies and rays. In Eastvan Blues he explains: "I got one foot in a sunbeam / I got one foot in the grave." Just as the birds that grace the cover provide relief inside, hope rises from a bleak landscape. No matter where the listener is located, however they see and dream of their place in humanity's uncertain future, this work shares an uncanny perspective, and rewards too numerous to list, and is an inspired keeper for ongoing enjoyment and exploration.
- Bruce Mason, Penguin Eggs

Imagine my delight when I heard in it's entirety a debut album from an artist that I had known about, tracks have been played on shows on the station since it's release, but to listen to all 16 tracks back to back made me realize just what a masterpiece this young man has put together.

It took him four years to get the album just the way he wanted to, he had written songs for it, taken on other projects and come back to it having written more material in between. The release has 16 fabulous tracks and the title ' Mansion Full Of Ghosts ; is a reference to  Vancouver and it's dark side underneath the image that some might imagine it to be.

Originally from Ontario, now residing in Vancouver he has pulled on his experiences of travelling and the music scene of the city he has called home for quite some time now. There is some wonderful songwriting and arrangements on this release and it is amazing to think it's a debut album, I foresee lots of awards coming this young mans way. 

I was so impressed that I chose it as this weeks Album Of The Week as we had a very sought after space emerge this week in albums to feature due to another artist putting back a release date. I had no hesitation putting it in ahead of some more established artist releases. You can listen to the show in it's entirety on our homepage as we have a listen on demand player for these shows as well as them being played on both our channels. Included in the show is an interview Jesse did with Ken Wallis host of the fab blues show ' Blues Blast ', Ken has a rare knack of finding and introducing us to fantastic Canadian artists from coast to coast.

I was also extremely impressed when I received a personal message of thanks from Jesse just today thanking me for choosing his album, he sent me a brand new hot off the cutting room floor video that he is extremely proud of and we have included it on the promo page for his Album Of The Week spot 
http://www.bluesandrootsradio.com/album-of-the-week.html 
Take time to check out the show and I would highly recommend you add it to your collection, it really is that good.
- Stevie Connor, Blues & Roots Radio
​After hearing only the first few bars of the opening track of this debut album from the Canadian west coast, the immediate impression is of a musician of consummate skill and experience, who is completely at home in whatever genre of music he wishes to perform.  Song writing like this is borne of real life experience, and the whole album is built around themes based on that life experience. A few lines from the fifth track "And now you're floating through the city like a wild balloon, from the highways of Toronto down to Saskatoon, by the light of the lonesome moon, by the light of the lonesome moon" leave no doubt as to the location and background of Jesse's inspiration, and the poetic quality of his lyrics.

Gentle on the ear, and with backing from high calibre musicians that complement but do not overwhelm his vocal style, the album is deceptively easy listening. It keeps very consistently to its' own Country Folk feel all through, and with a generous offering of sixteen tracks means the listener can enjoy listening to half the album at a time and feel they have almost two albums for their money. It's one of those musical offerings that after repeated listening grows over time with the melody of some of the songs becoming embedded in the mind.

Excellent both as relaxing background music and also for in-depth listening to the story telling of the lyrics.  Although gently sung, lyrics like 'These streets are quicksand, and this city is on borrowed time….' pack a punch. A whole lot of hard work goes into producing music that tells such stories, and they are beautifully put over by Jesse and the band.

​The album has been a constant companion at my workplace for a week before writing these words, and a welcome friend it has become.
- Phillip Bridle, Blues & Roots Radio

This debut release boasts 16 tracks which is quite a statement in itself. Clocking in at over one hour of listening time, there is a serious amount of music to be digested here. An easy playing style does help and when you couple this with gentle Folk arrangements and a sweet vocal then the time does seem well spent.
The studio musicians are all very accomplished and adopt a 'less is more' approach to the music, leaving plenty of space for the songs to breathe. Living in Vancouver, Waldman has based the songs here around an exploration of the city's duality, the backdrop of beauty mirrored against its' dark underbelly. Lonesome City, Raincity Blues and Another Lost Soul reference one image of the city while the lightness of love songs like Hummingbird, The Rest Of My Days, Ashes and Small Talk hold a guarded optimism.
Hope In Shadows is countered against songs of broken lives such as Lorraine, Other Side Of Town or Hard Livin'; while the excellent Good Company is very strong on advice to another about how to live well. Wild Balloon is a reflection for a lover who has moved on and Keep A Light On In The Dark reminds us to give thanks for the simple pleasures in each day.
Beth Southwell and Megan Alford sing beautifully on various tracks to compliment the melodies and Marc L'Esperance an array of instruments, sings and co-produces with impressive style and great perspective. Waldman has a keen eye for arrangements and displays an astute writing talent. A really impressive debut and highly recommended.
-Paul McGee

Canada is home to many singer-songwriters and one of them is up-and-comer Jesse Waldman from Vancouver, BC. "Mansion Full of Ghosts" is his debut album, released on March 24th. This 16 song CD will bring you into a dreamlike world. Waldman takes his inspiration from songwriting icons Townes Van Zandt, Taj Mahal and Neil Young. He began performing in and around Toronto and developed more and more of his own technique and sound. Songs like "Wild Balloon" will take you over this vast country and let you dream in a world that is completely in tune with his lyrics. Perfect harmony can also be found in Beth Southwell's and Megan Alford's angelic backing vocals, intoxicating drums by Marc L'Esperance and Michael Simpsonelli, bass by Michael Rush and piano by Tom Heukendorff. Listeners may also like the understated and enchanting pedal steel by Tom Hammel. Songs like "Small Talk" allow you to hear what an excellent fingerpicker and outrageously good storyteller Waldman is. With his inspired timbre, you'll want to keep listening to these 16 equally beautiful songs that are "Mansion Full of Ghosts.
- Rootsville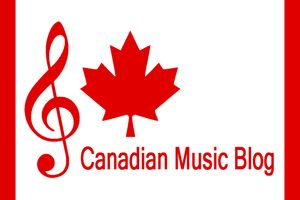 "Jesse Waldman creates a beautiful singer-songwriter album of the folky persuasion entitled Mansion Full of Ghosts"
-Canadian Music Blog

"A 16-song album, "Mansion Full of Ghosts," is indicative of his inspirational commitment to blues, roots music, folk music, country, and elements of world music. Such a wide range of musical interests led him to an eclectic and unique sound"
- Sound Guardian

If you aren't familiar with the East Vancouver music scene or a dedicated reader of small print you might wonder how this atmospheric folkie arrived so fully formed. Well, he's been at it for years working on both sides of the glass learning and refining as he went. Like a non sardonic Loudon Wainwright, a non depressed Townes Van Zandt or a non adorned Jesse Winchester, Waldman is right in those pockets offering you the best and discarding the rest. A non mush mouthed singer/songwriter, Waldman has just the right amount of easiness to ward off these troubled times. Hot stuff. 
- Chris Spector, Midwest Record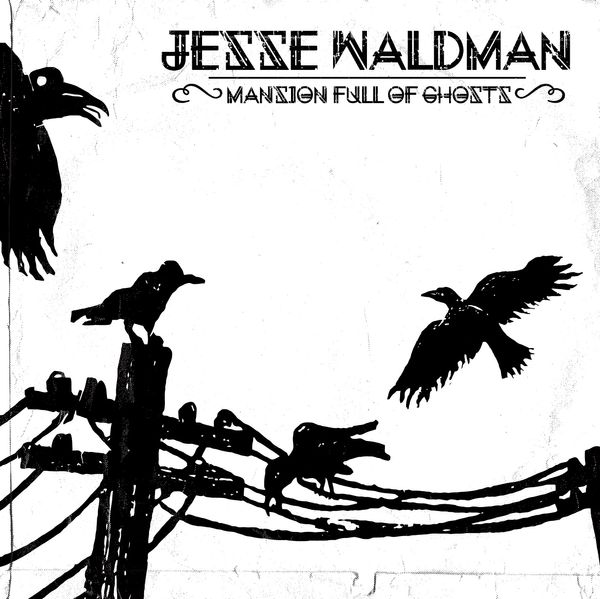 A music industry veteran with considerable soundtrack and live performance work behind him, Mansion Full of Ghosts is the debut album from Vancouver's Jesse Waldman.
There was a time about 15 or so years back when a friend and acquaintance produced scores of house concerts and cafe shows in Red Deer, and no matter who was appearing—previously heard or more often not—you were 'almost' guaranteed a memorable evening of fresh roots music. Listening to this album reminds me of the first time Billy exposed me to Steve Coffey, Jack Harlan, Harry Manx, Old Reliable, John Wort Hannam, and a handful of other intense, focused, and supremely talented individuals, all plugging away making original music.
Musically, Waldman reminds me of Joe Pug, a singer I happened upon a few years ago via eMusic and who I caught in a well-remembered show at Kansas City's The Record Bar four springs ago. Like Pug, and I suppose all strong songwriters of their vein, Waldman weaves together apparently simple images and scenarios into songs of magic, creations that are so elegant, personable, and homey that one thinks they've encountered them before: the listener thinks, If I had the talent, that's how I would have wroteit/sung it.
Waldman's voice is at the fore of these songs, and nothing is lost within the atmospheric and near-lush instrumental and harmony accompaniment. "Wild Balloon" is as airy as it sounds, but the foreboding lyrics encourage restrained trepidation. "Hummingbird" is more gentle, but every bit as appealing: a fragile domestic scene we should all appreciate. Waldman is greatly influenced by his East Vancouver environ, but the appeal of his writing is universal. "EastVan Blues" and "Hope in Shadows" are likely as relevant to those in St. John's, Asheville, or Dublin. Additional highlights include "Ashes," a duet with Megan Alford, "Keep A Light On In The Dark," and "The Rest of My Days," perhaps Waldman's strongest song included.
Comprised of 16 songs running over an hour, Mansion Full of Ghosts never labours, and our attention never drifts. With no two songs sounding too much alike, the individuality of his musicians are to be appreciated. Familiar names abound—Michael Simpsonelli, Michael Rush, Tom Hammel, Beth Southwell, Tom Heukendorff, Alford, Monte the harmonica player, and Marc L'Esperance, who also co-produced the album with Waldman—and they have come together to present as rich and diverse creation of voices and instrumentation as imaginable. Touches of country blend with Waldman's folk outlook.
An incredible album with songs and sounds that would fit on any adventurous radio program beside the likes of Emmylou Harris, Rodney Crowell, Jenny Whiteley, and Ron Sexsmith. I've been listening to the album for a couple months now, and it moves me a little more each time I return. I suppose that is what great music does.
Beautiful.
- Review by Fervor Coulee
Jewish Independent July 12 2019
http://www.jewishindependent.ca/blues-klezmer-at-mission/